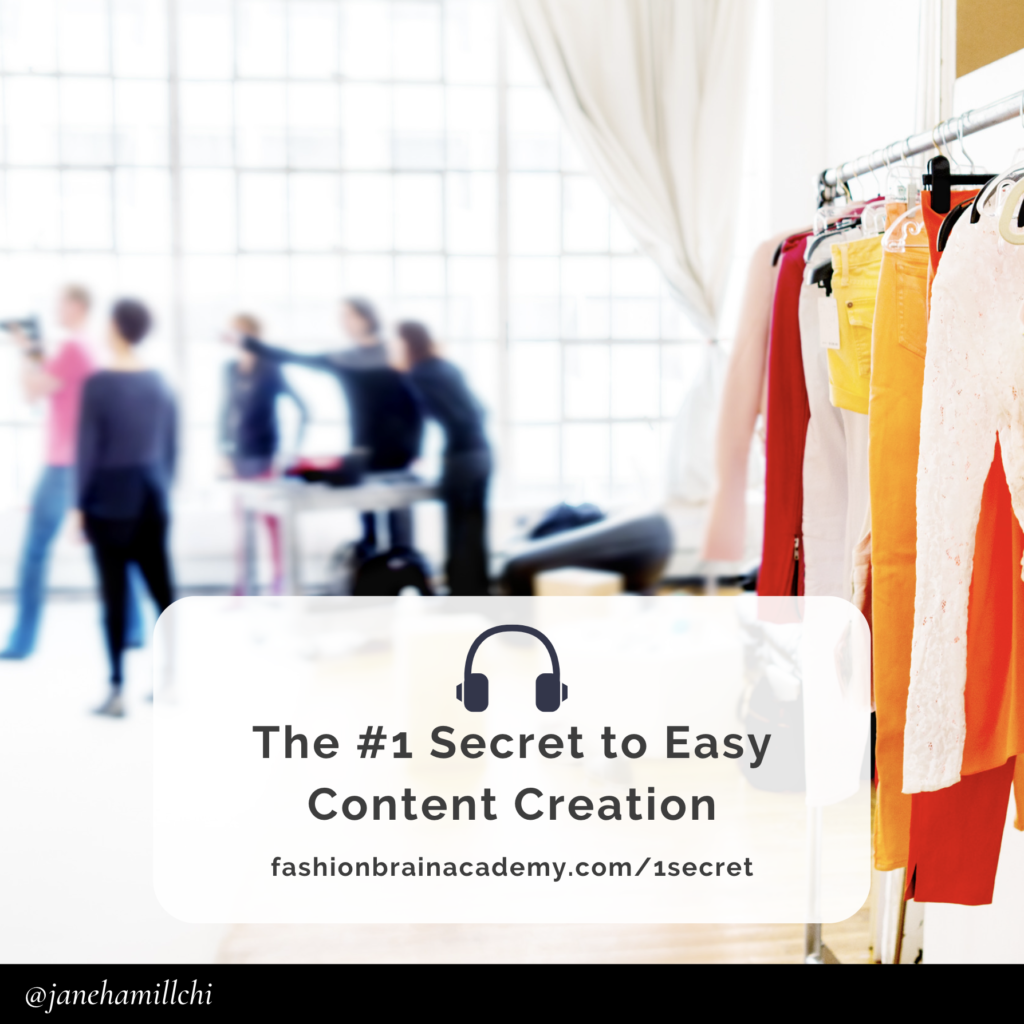 I've got a quick episode for you today and I think it will be super useful to you getting your content DONE.
Lately I'm doing more 1:1 private coaching and I'm getting such a great look deep inside all these businesses
There's one big struggle I hear from my clients and our Club members each week  – and it's all the same version of the same issue.
What do I post? 
What do I say?
What do I put in my email, Instagram Reels, or on my TikTok?
WTF is the best content for me to create?
Today I'll give you the #1 secret to easy content creation and in many ways the best business advice I've ever received. And the good news is that this content secret you don't have to start from scratch – staring at a blank page wondering WTF to do for your content.
Do you want to know what the secret is? Listen below.
You can also listen on iTunes, Stitcher, Spotify, or Soundcloud
Show Notes: 
Thanks for listening,
xo – Jane