Doing the Minimum: Keep Your Business Going During a Big Life Event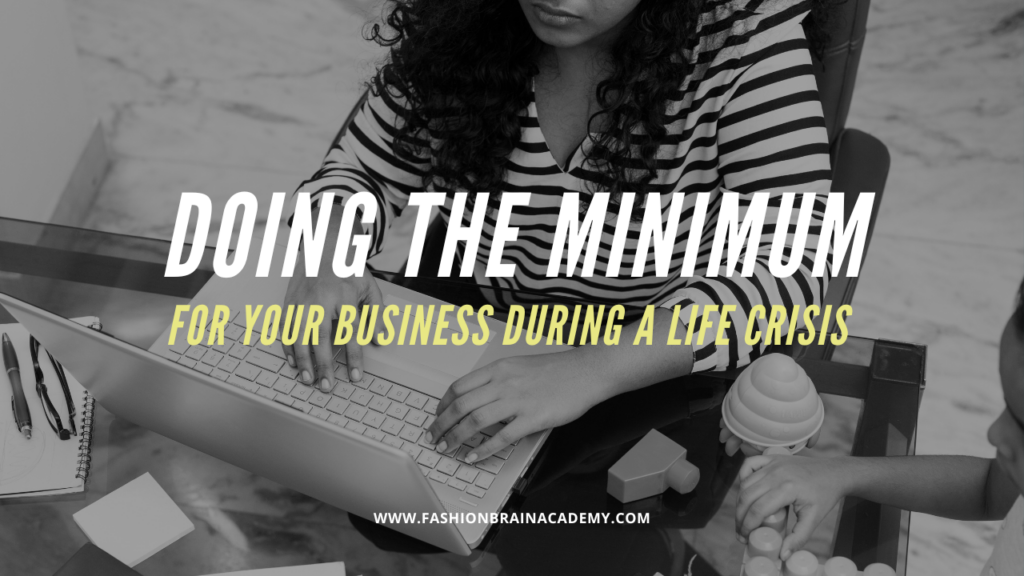 "How do I keep my business going while I deal with a life crisis?" 
There are times in your life when you have SO much happening in your personal life that you just need to do the minimum at work. Whatever it takes to keep the business going while you handle all the other stuff, that's the goal.
We all go through periods where the business has to take a back seat.
What are the things that absolutely need to get done while I take care of these personal challenges?

How can I

 

keep 

everything 

going 

in 

the 

business s

o there's 

a 

business 

to 

go 

back 

to 

when 

this 

crisis 

ends?
Find out strategies to keep the business alive when life gets messy or even if you just want to reduce the amount of time you work. Listen on YouTube or click below.
You can also listen on iTunes, Stitcher, Spotify, or Soundcloud, or YourTube.
Links: