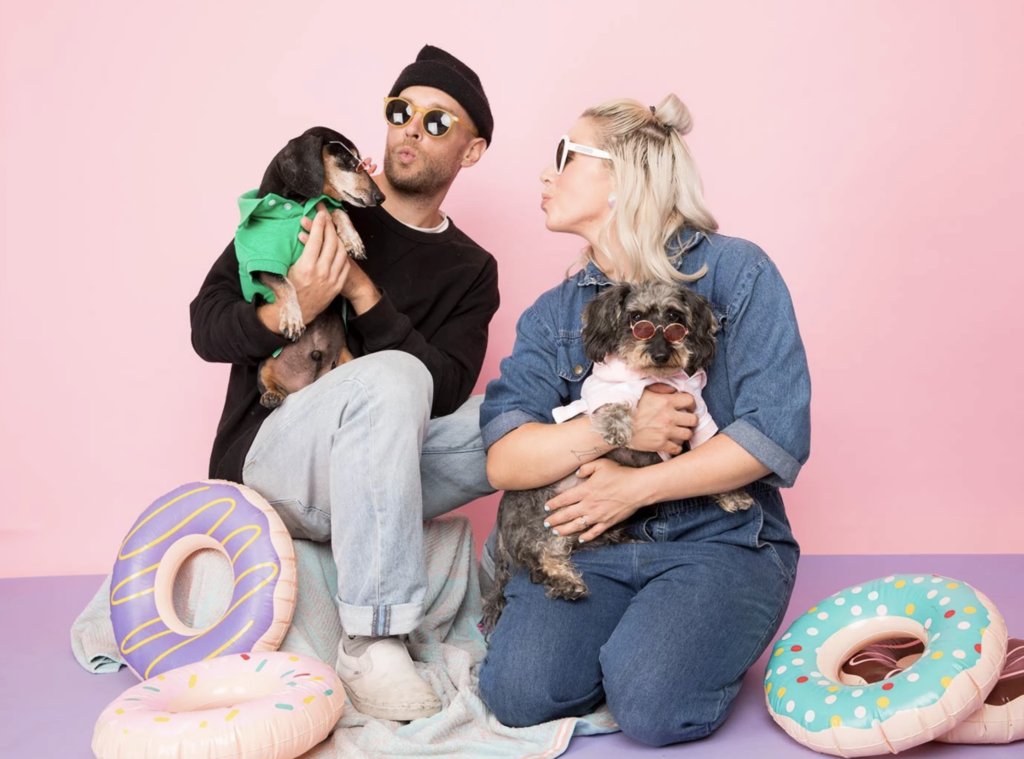 I'm so excited to share this episode with you today!! In today's show,  I interview Claire Wolfson, the co-owner of Bean Goods, a dachshund-centric online store devoted to "radical people who love their wiener dogs".
Claire's an entrepreneur whose business is breaking through. In fact, it's exploding.
Claire has DOUBLED her sales and in this episode, she's going to tell you EXACTLY what she's doing differently this year. What's different about how she's running the business AND how she shows up as an entrepreneur and a boss.
And not just things like, oh, you're doing Facebook ads this way or that way, but the specific list of what Claire's doing differently that's allowed her to double her sales without working any harder.
Her sales are up 100%, she's not working any harder, she feels less overwhelmed, and she and Chris enjoy their business more. 
Whaaaaaa??? How is this happening?
Have a listen…
You can also listen on iTunes and Stitcher Radio
In this Episode…
Choosing a Niche (05:27): "We tapped into this highly focused niche that we personally are obsessed with and have discovered that it's just like this wild following of doxie lovers."
A $70,000 Season but Exhausted (05:30): "We had this great holiday season in sales, but we had nothing to show for it. A $70,000 great season, but you're exhausted. And I was like, what the F is going on, something is broken."
Understanding Margins (07:24): "I'm a little bit embarrassed to admit, but for all these years we've been in business. I really was not paying attention to our margins."
Can't See the Big Picture: "Not being able to see certain issues, like opportunities that you have going on within your business when you are heads down doing all the things every day working IN your business and not ON your business.Yeah.
Investing in Business Coaching (16:38): "So working with a coach really just helps you see the bigger picture and helps you identify those opportunities, problems, and helps you with decision making. Big time."
Investing in Better Marketing Tools (22:08) "We started investing in new marketing tools and strategies and switched from Mailchimp to Klaviyo.
Email Marketing: (26:19) 30% of our sales come from our email marketing efforts."
Offering Discounts (36:01): "A lot of people, including myself…thinking that I had to provide a discount to get sales. Ugh. And not just a small discount, I had to offer these bonkers discounts that were like 25 to 30% off.
But it's just not true. It's scary when you have this blockage and belief in your head and you just have to…go for it and just change. It's just not a good practice for your business (to offer constant discounts) so that had to change."
$4,000 Sold Before 9 am – Best Sales Day This Year (49:52) : "We launched it on August 28th, which was I think just about 12 days ago or something like that. And it went crazy. It was nuts. I think we made over $4,000 in sales before nine o'clock in the morning. Yep. And our conversion rate was at like 25%."
Jane's Note: It was actually $4,134.08 sold before 8:56 AM. Holyshitballs indeed. This episode explains more.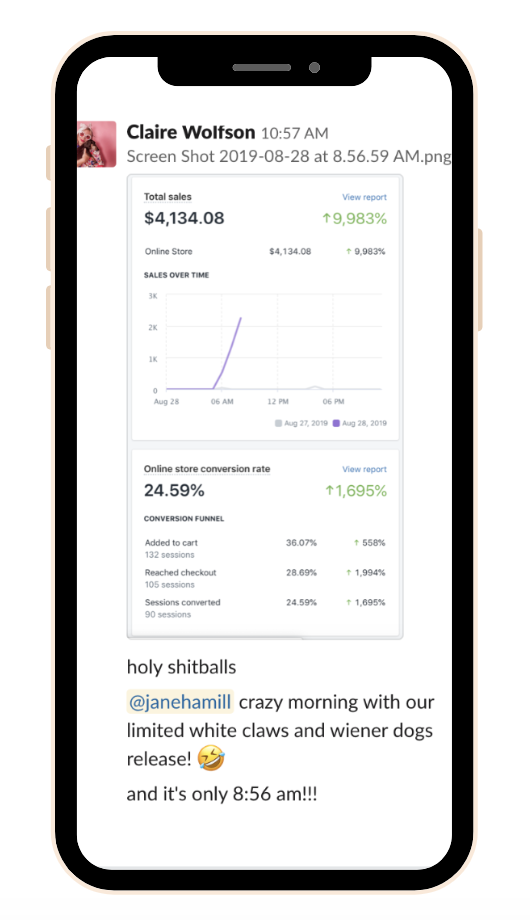 Show Notes and Links:
Your Turn:
I truly believe YOU can double your sales without working any harder. LMK in the comments below…Do you think that's true? Are you willing to make the hard decisions and changes that Claire's making?
I can't wait to read what you say!
Jane
P.S. If this episode inspires you, share it with a friend! I'd also really appreciate if you took a moment to leave an honest review on iTunes.