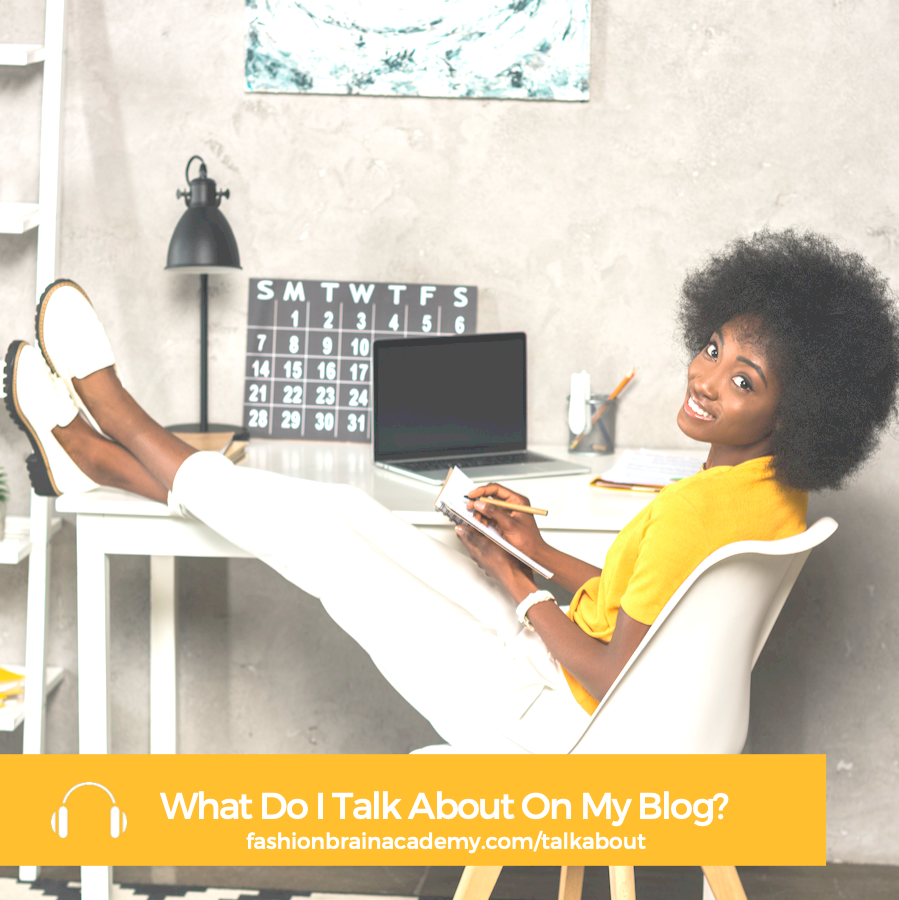 Last week I discussed whether or not you need a blog for your business. If you haven't listened yet, I suggest you take a listen first: https://fashionbrainacademy.com/needablog/.
"Blogging helps you to insert  relevant, search engine optimized (SEO) keywords on your blog so that your website can be easily indexed by the search engines. This 'blogging', when kept relevant to the products you are selling, will lead to more traffic to your eCommerce business and likely more customers as well". – Shift4Shop 
Here's 3 easy & effective strategies for driving HEAPS of traffic to your e-commerce site.
One pillar post per month (over 1000 words about an "evergreen" topic of your industry) surrounded by supporting bite-sized posts
Buckets of content about anything related to your e-commerce

The simplest formulaic approach EVER…

Weekly Q&A
Click "play" now to listen for more on how to strategize your business' blog.
You can also listen on iTunes, Stitcher Radio or on Spotify
 

1) One Pillar post per month surrounded by supporting bite-sized posts. 
One example of a Pillar post is an article that's still working for me and is in the top 10 of my podcasts: "12 Different Ways to Sell Your Fashion Line."

A pillar post is one that goes deep and is well-researched. It has links, images, and products. Surrounded by post you want several articles that can link back to your pillar post.
One business model I highly recommend following is Boom by Cindy Joseph. In particular they have a great example, "5 Beauty Products You Probably Don't Need." It's a title that interrupts the customer and makes them think "I'm doing something wrong" without making them feel like they're not knowledgeable about beauty products. Of course, it's still an eCommerce site, so they link their products you should buy from Boom. Smart marketing! 
2) Buckets of content.
Again, Boom by Cindy Joseph is an excellent example of using free and paid traffic to get their content in front of eyes and leading people down the path to buying. This is an advanced example of content. Below are some examples of topics: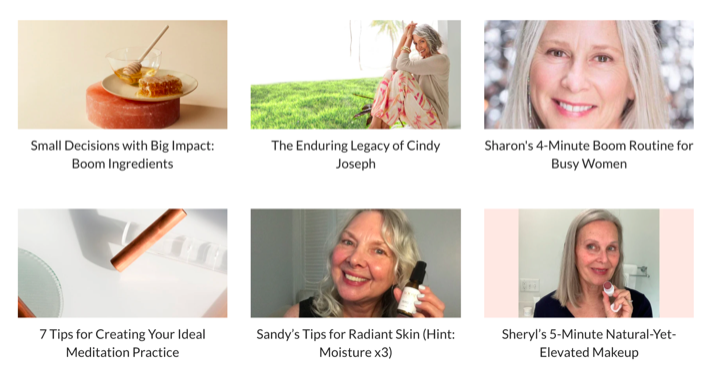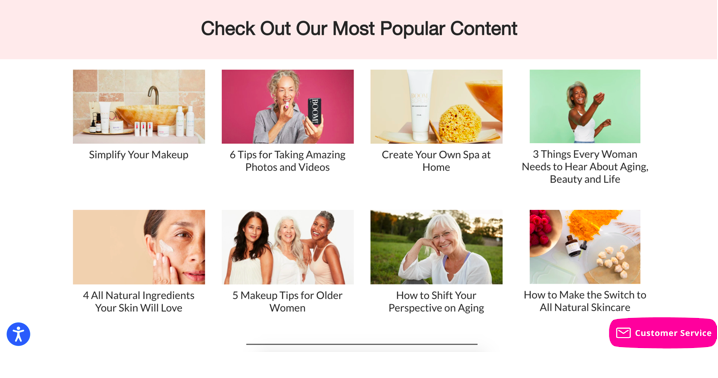 Another advanced example is from Au Lit Fine Linens.  
They have 10 different "topics" of content, all relating to their products in one way or another.
Here's their list…
 

Q&A

 

Tips

 

Beautiful Beds

 

Company News

 

New Products

 

Fabrics

 

Colour Therapy

 

Gift Guides

 

Trends

 

Sleep Health

 
 For a small business doing a DIY blog,  I'm going to give you 4 simple examples of what you could do to start.

Behind the scenes

 

Featured product

 

Q & A

 

Tips –  5 ways to… a roundup post (

Roundup posts are posts that essentially just collect all in one place — content or opinions from experts in your niche. i.e. "7 fashion bloggers weigh in on what to DITCH this season and what to keep."
This strategy of creating and collecting loads of content on your blog is truly effective for SEO and for building an audience who will stick with you.
3) The simplest formulaic approach EVER…
Weekly Q&A.
You could do a Q&A, Ask the Expert, Ask Jane… but it has to be about your product or niche.
A perfect example is Marie Forleo. She does a great job and started Marie TV by simply answering a question by a reader. 
To start out, ask your friends and family, your customers and social media followers. You pick a micro question or topic and answer it. whether it's a video or a blog post. 
I go really deep into this format in my membership, The Content Club.
It gives people more of an inside look of "you" and your brand/business. With celebrities and businesses accessible via social media in this day and age, audiences pay big bucks to get the inside scoop and to be first to "be in the know." Use that to your advantage.
Another GREAT example of Q&A is Harper Wilde. 
They go in-depth to answer questions about a myriad of things. The point is it's fun to read and has personality. Allow your Q&A to read similarly.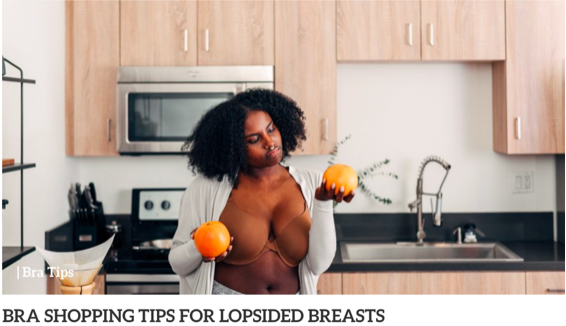 This is not complicated or hard. It's just simple SERVICE to the customers + featuring products on the blog. That's it! 
 
Q&A + products
So…which strategy is right for you?
 
Whichever format you pick is FINE. Just make sure to first do some SEO research for your industry, so you're driving your intended audience to your site, and letting search engines sort you into the right categories.
Pro Tips –  
What doesn't work: what I've noticed is "Inspiring Women" posts don't tend to lead to sales

 
Roundup posts are best for shareability and SEO


The easiest method to execute and stay consistent: Q&A / Ask Jane / Ask the Expert type content
How to Work with Jane:
If you want to work further and dive deeper into this, consider joining The Content Club for expert training, LIVE marketing Hotseat reviews, community, and accountability to grow your online business. 
If you want to launch a clothing or accessories line and you're just starting out, consider joining my new designer program called "Launch A Line." It's a step-by-step online course for those who have ever dreamed of starting a clothing line. It's your ultimate shortcut to understand and master the business side of launching a successful business. Click here to check it out. 
Let me know in the comments which of these strategies you're going to try first.
Remember…I'm rooting for you and your business.
Jane