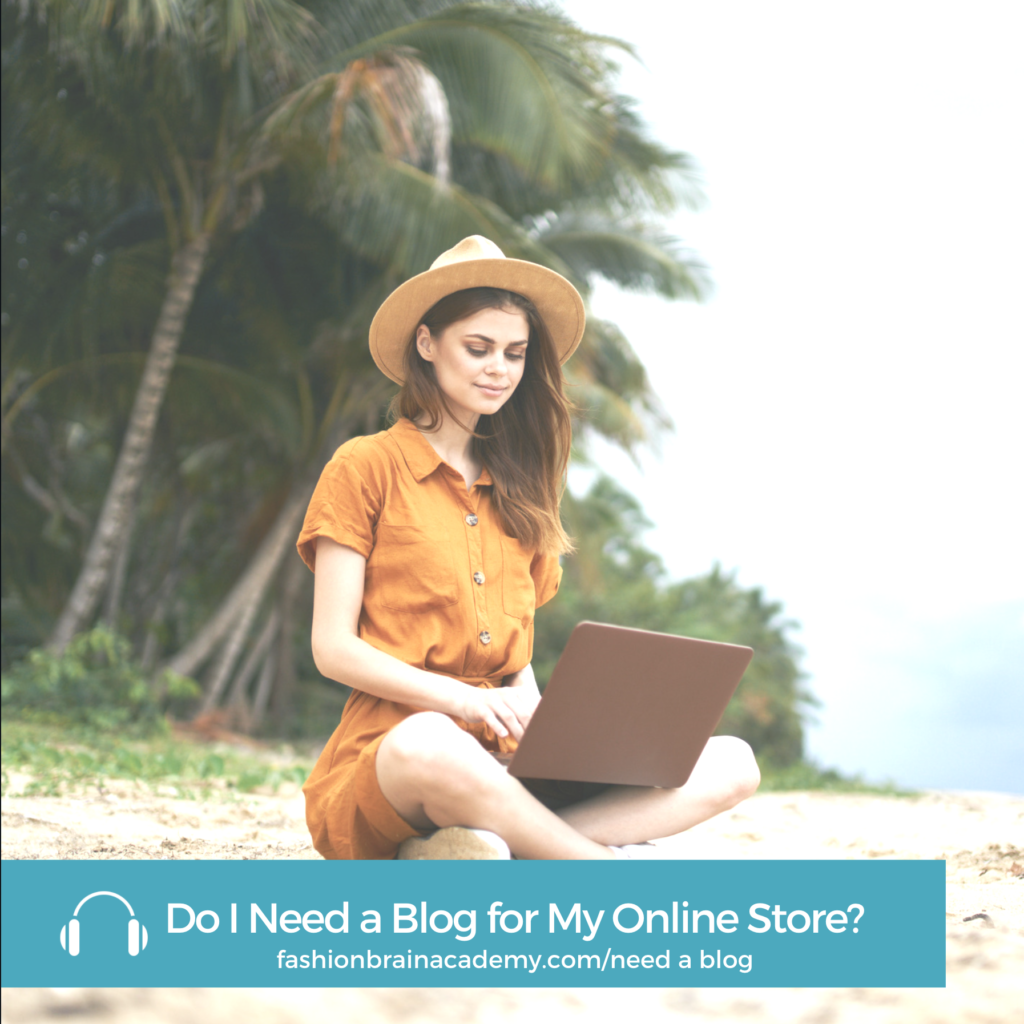 I get this question ALL THE TIME…
Do I need a blog for my online store?
Yes and no.
Usually, I'd say YES. But here's the thing…
I know there are many product-based entrepreneurs out there that are successful without a blog.
The issue is, if you become reliant on certain avenues of traffic – usually paid traffic like Facebook or Instagram ads – and something goes haywire (such as your Facebook page gets shut down – ask me how I know), you've got all your traffic eggs in one basket. It's extremely risky.
Blogging can be AMAZING for e-commerce businesses, if you use it right.
"Blogging helps you to insert relevant, search engine optimized keywords on your blog so that your website can be easily indexed by the search engines. This 'blogging', when kept relevant to the products you are selling, will lead to more traffic to your eCommerce business and likely more customers as well". – Shift4Shop
Case in point – one of my clients, Erika Neumayer from Rare Dirndl, has a post called "What Shoes Do I Wear With a dirndl?" which brings in a TON of traffic. It's relevant to her product – dirndls – and it's answering a questions that her ideal customers are searching.
I have blog posts that still get a ton of traffic – and some from 2012! It's amazing to me that I write these artickes YEARS ago and they're still some of my best avenues of free, organic traffic.
Here are a few to check out:
On today's podcast, I'm going to help you decide if you think you need a blog. I give you 9 things to consider as you make a decision on whether to have a blog or not.
 Find out more below…
You can also listen on iTunes, Stitcher Radio or on Spotify
Interested in working with me? Here are a couple of options…
If you're a new designer, "Launch A Line" is a step-by-step online course for those who want to start a clothing line or are thinking about starting a line. It's your ultimate shortcut to understand and master the business side of launching a successful business. Click here to check it out. 
If you've already launched your line join The Content Club for expert training, LIVE marketing Hotseat reviews, community, and accountability to grow your profitable business. Click here to check out the monthly membership. 
If you like this podcast, let me know in the comments below or leave a review on iTunes. It really helps the show and I'd soooooo appreciate it. 
Jane