The Ultimate Marketing Checklist for Getting Online Sales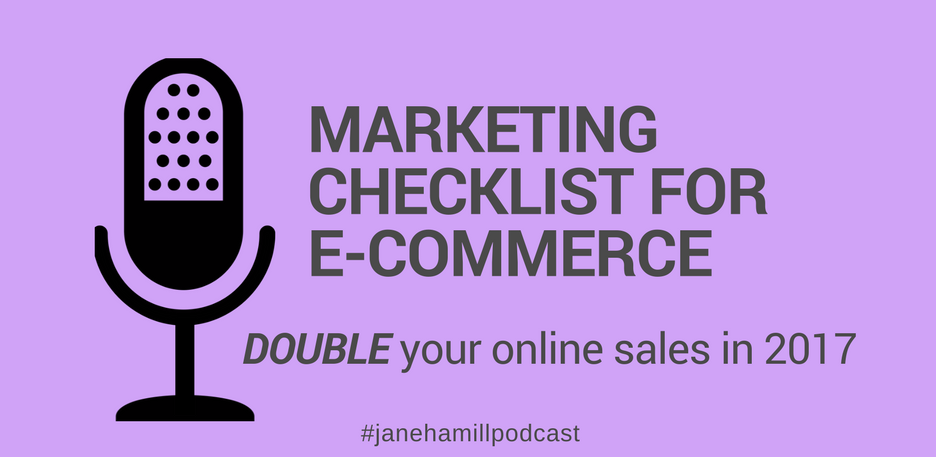 Today's episode is all about what you need to have in place to really ramp up your online sales. In fact, I want you to DOUBLE your sales in the next year. For realzzzzzzz. And I have a detailed checklist you can download (free stuff – yay).
And it's not as hard as it sounds. And actually…
It's not as easy as it sounds either. 
It starts with a DECISION to act like a business person first and a creative person second. This means spending time on things that bring in money. Getting your product in front of the "right" people – those who like what you have, see the value, and can afford to pay for it – brings in money. 
And THAT should always be your first priority.
It's the consistent marketing that brings in the dough. SO go ahead and listen to the show + download the "2017 E-Commerce Marketing Checklist" that goes with it. 
Download this episode on iTunes or Stitcher Radio. You can also click here to download it to any device as an mp3.
[Tweet ""No one wakes up in the morning wanting to get on another email list. You MUST give them a reason" – Jane Hamill"]
Here's what's covered in this episode…
What you need to put in place to DOUBLE your sales this year
How to get a FREE website user test today
What gets people to actually want to sign up for your emails
Why companies can't only rely on social media to market their products
The motto that keeps me going every single day

Show notes:
Your turn. Was this checklist helpful?? Let me know your feedback in the comments – I LOVE hearing from you. 
Jane