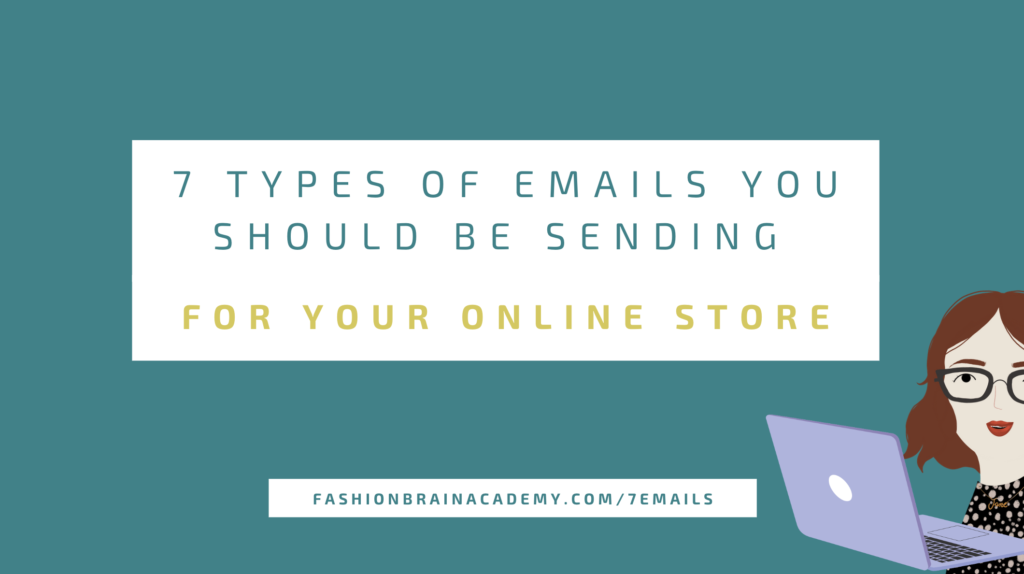 You want to sell more from your emails, right? 
There are 7 different types of emails that e-commerce store owners should be sending. 
A lot of hardcore eCommerce experts focus obsessively on ads & on acquiring new customers.
But here's the thing.
It costs 5 times more to acquire a new customer than to retain an existing customer!! And email is the best way to get people to become repeat buyers. 
In this episode, you'll learn:
The 7 different types of e-commerce emails you should be sending 
How many

shoppers will abandon their carts on your e-commerce site & what to do about it

The most under-utilized email that can boost sales easily
The most important emails to have vs. what can wait
Listen in now!
You can also listen on iTunes, Stitcher, Spotify, or Soundcloud
Resources mentioned in this episode:
Quotes from the Episode
"It doesn't mean anything's wrong. It just means the customer is just not quite ready to purchase or they got interrupted, which, you know, happens a million times"
"No response to a customer review request does not mean, no. "
"Most people don't do anything interesting in their welcome email at all. They're just like, welcome, please confirm"
And remember…Perfect is good but DONE is better.
xo -Jane