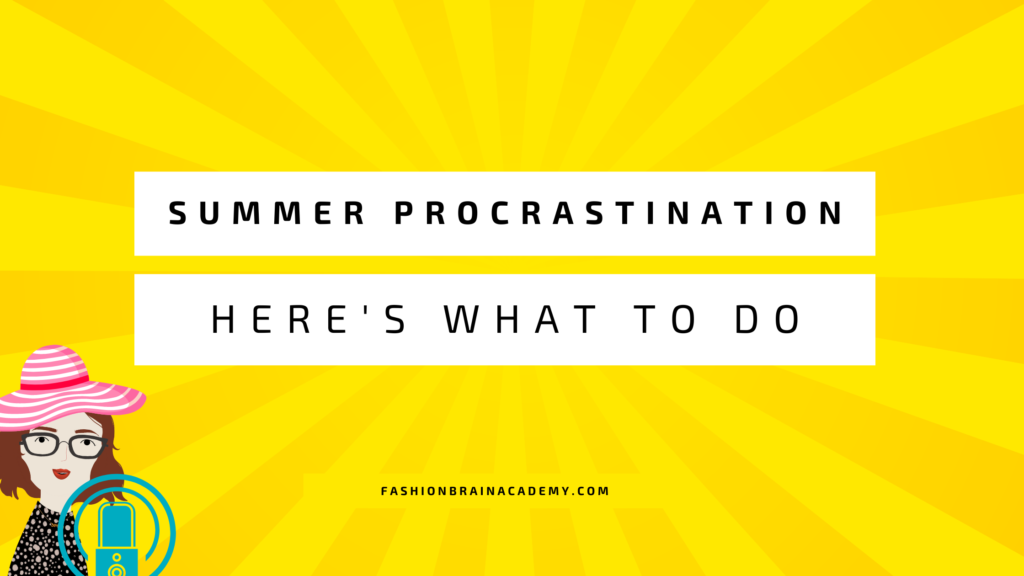 There's a hot topic going around The Club community this week.
Procrastination.
Summer edition.
A LOT of these entrepreneurs are struggling with NOT wanting to do the work. I get it — and this episode will show you:
That you're actually normal and OK
What to put into your calendar FIRST so you feel more productive
How to stop procrastinating in the moment
The "three minimum things" you can still do even if the procrastination bug stings ya
If you've been procrastinating and you just don't want to do or feel like doing the work, then this episode is for you. 
Listen now!
You can also listen on iTunes, Stitcher, Spotify, or Soundcloud
Resources mentioned in this episode
Quotes from the Episode
"What is UP with everybody, including myself — I just don't wanna do the work. I don't wanna do the work. It is summer, yo."
"Because we want to get out. We wanna enjoy our lives. There's nothing wrong with you. There's nothing wrong with you."
"What's the cure for summer procrastination? You plan your fun time first, and then you break down your other tasks into more bite-sized tasks. You can trick yourself into doing the things if you KNOW you're making time for summer play. :)"
And remember…Perfect is good but DONE is better.
xo -Jane