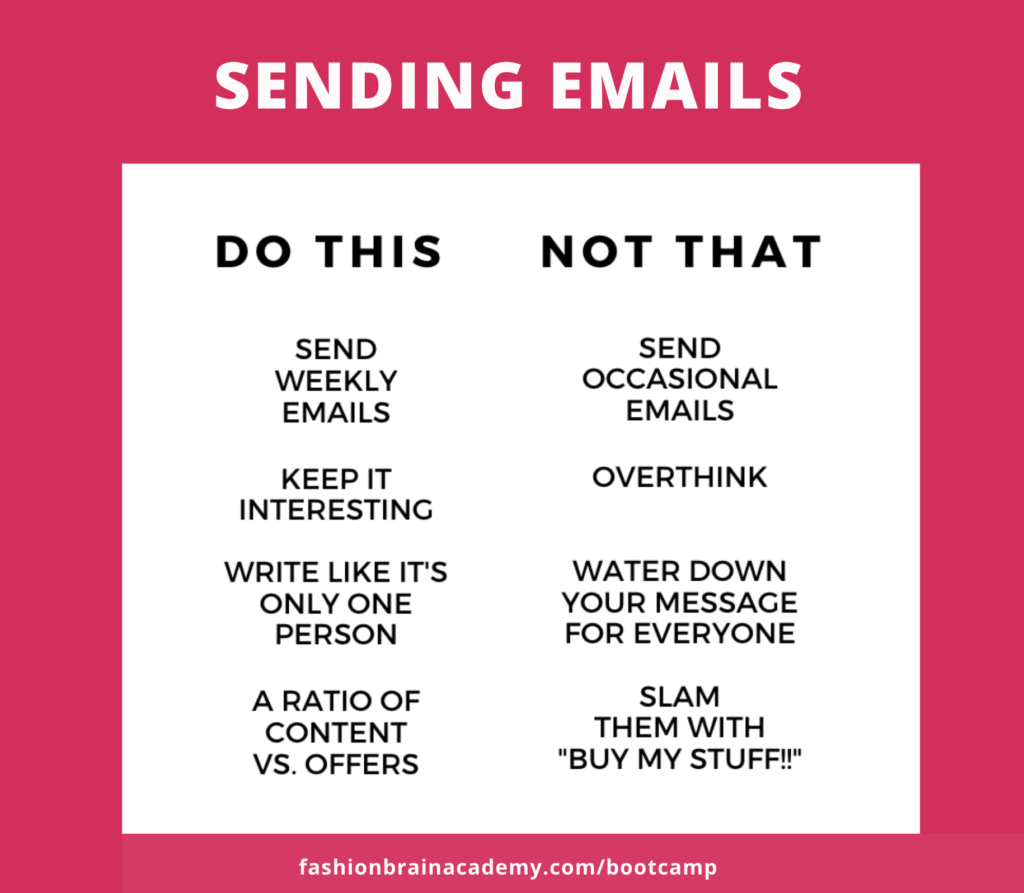 Click Here to Download This Graphic
Most product-based business owners know how valuable a responsive email list can be. And yet, many entrepreneurs don't send regular emails because of 2 reasons… 
"I don't know what to say in my emails."
"I don't want to bother people."
Today, I give you 4 things you should be doing with your emails + 4 things to avoid.
It's "Do This, Not That" – Email edition.
What you'll learn:
why sending "occasional" emails actually hurts open rates
what the "rule of one" is and why you need it for your emails
why you shouldn't try to speak to everyone in your emails
email topic ideas so you can you add variety to your emails and your offers
Have a listen…
You can also listen on iTunes, Stitcher, Spotify, or Soundcloud
Mentioned in this episode.
Also, the LIVE Email Bootcamp is coming up. Have you signed up yet?
If you want to send emails that convert to sales then you need to do the bootcamp.
LIVE EMAIL BOOTCAMP
What to Say in Your Emails
April 26th – 29th
Only $15!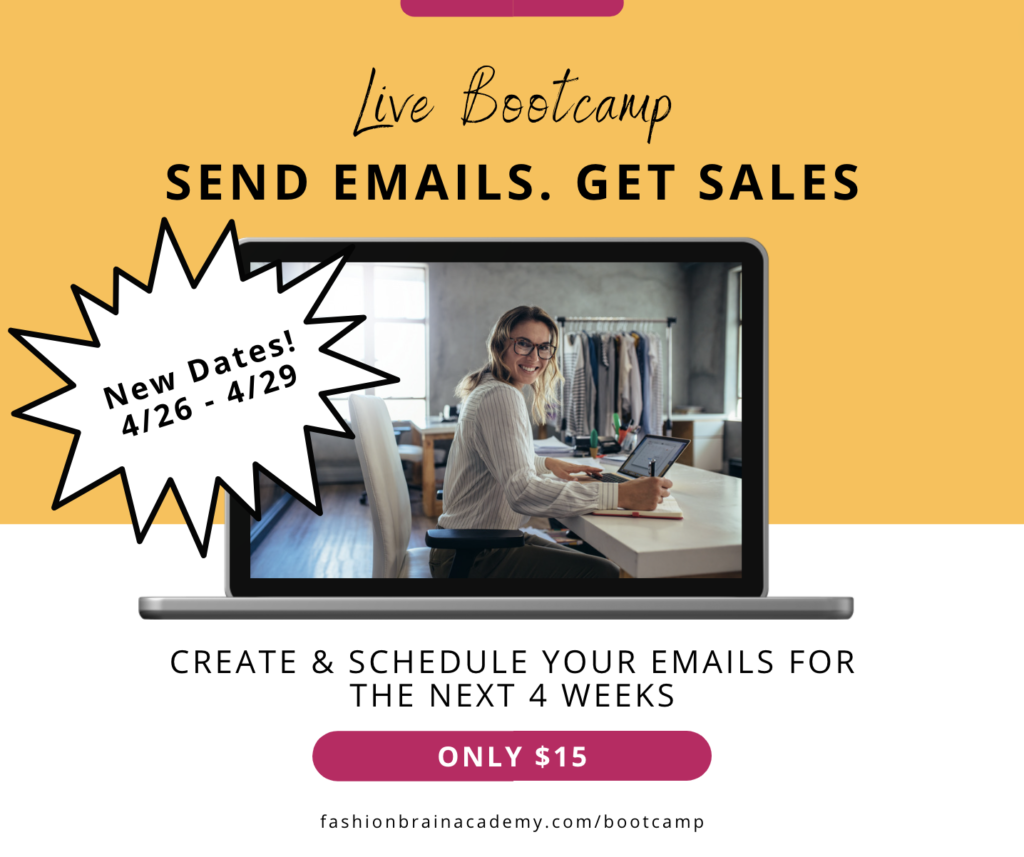 By the end of our 4 days together, you'll know exactly …

what to say
how often to send
how to get people to actually BUY from your emails
Plus, you'll have your next 4 weeks of emails created and scheduled! 
Don't miss this! Email has the highest ROI (42x) of any marketing activity out there!
Sign up for the Email Bootcamp Now ($15)

And remember…"Perfect is good but DONE is better."
xo -Jane