How to Sell More at Craft Shows and Markets by Bundling Products (Steal This #9)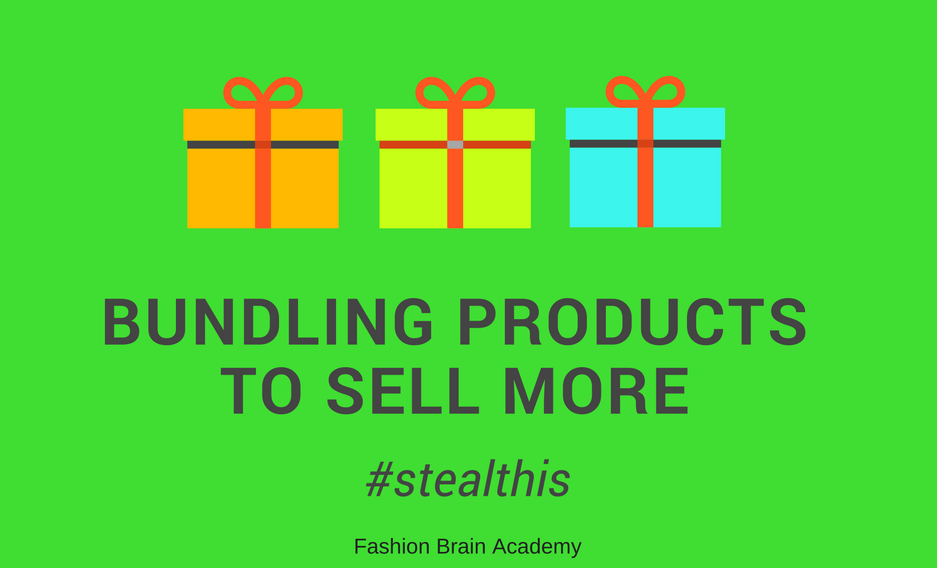 Today's STEAL THIS video is about increasing your average ticket price by bundling your products together.
14 years of owning a boutique taught me a thing or two about increasing sales without increasing traffic.
When your rent is high, you get pretty good at finding strategies to increase revenue. Every. Single. Day.
You can do the same thing at your next craft show or market, and I'll show you how in the video. Plus, I also tell you the story of how (and why) I added a "big enchilada" package to my offerings and was shocked when I sold 2 of them the first day without even trying. You see, there's always someone who wants the BEST, most expensive thing you have to offer.
After you watch the video, ask yourself how you can #stealthis for yourself.
"How can I use this for MY business? How creative can I get to try something different with the way I sell my product?"
Now tell me this...which one of these strategies will you try? Leave me a comment below and let me know what you're going to do!
As always, thanks for watching (and reading).
Jane
P.S. If you're doing any Holiday selling events, markets, or craft fairs, I have a course for that – and it can help you DOUBLE your sales. No BS. Click here to get it and use take $30 OFF with coupon code: JHBLOG.