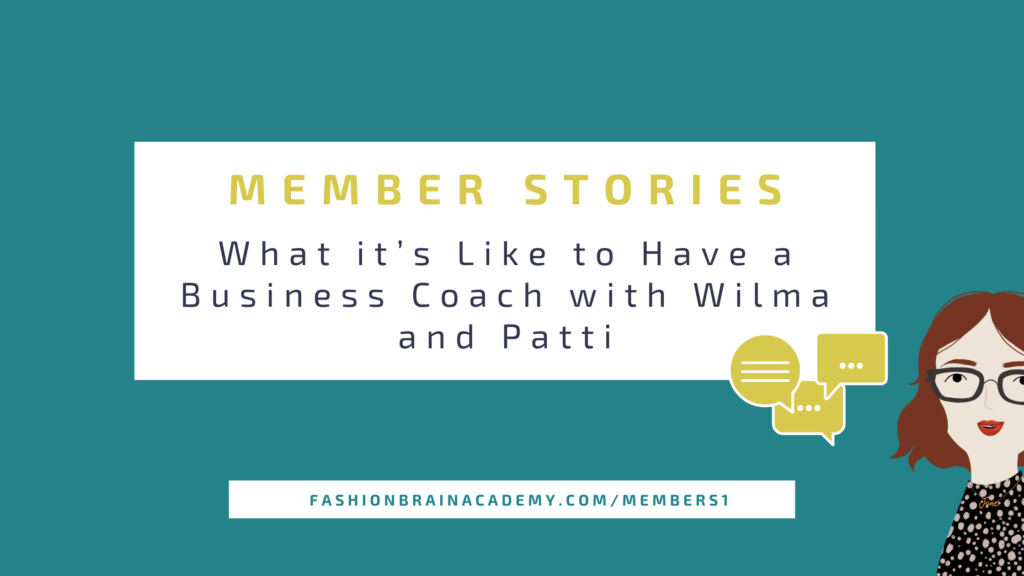 Do you ever wonder what it's like to have a business coach?
What if you had someone you could go to, that you actually trust, who's been there before and done what you want to do?
And you knew this person would give you honest feedback and advice.
Whaaaaa??
Yup, today you'll hear from Wilma and Patti – two of our very own badass Club members sharing their experiences.
The both got put into the HOTSEAT
in a recent Club group coaching session & they'll tell you what it;s really like to have a business coach that specializes in product-based businesses.
You'll discover:
The BIGGEST struggle Wilma had when she joined the Club
How Patti's non-sexy product (a machine that cuts chain) can be so fun to grow
Why The Club hotseats are so powerful
Reasons these 2 entrepreneurs say you should work with a business coach
How working with a coach can open up the bigger picture
This is an interactive and conversational episode that you don't want to miss.
I LOVE these women and their honest perspective.
Listen now.
You can also listen on iTunes, Stitcher, Spotify, or Soundcloud
Resources mentioned in this episode

Quotes from the Episode
"What I got from the hotseat session and the coaching, just pause, take a moment, take a breath, step back and just really believe in what you're doing and what it is that you're thinking and stop, I guess, kind of second-guessing everything"
"I was just so hung up on serving the customer and not the person. And I think that the coaching call really helped me figure that out."
"We are humans, we're pack people. We are tribal people. We don't want to do this on our own. It's hard. It's too hard."
Thanks for reading & listening!
xo – Jane