Outdated Fashion Business Practices You Can Stop Doing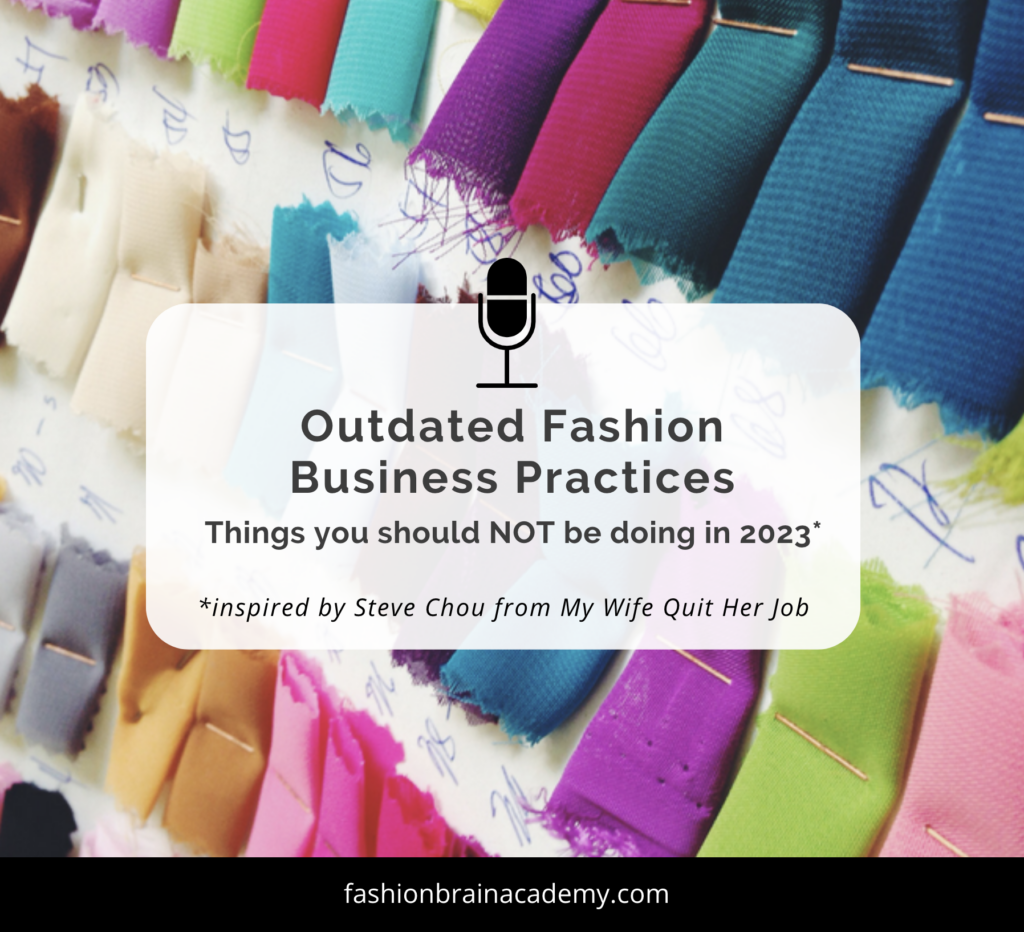 Today we cover what NOT to do with your clothing, accessories, or jewelry business. There's so much advice out there about starting & growing a fashion business and a lot of it is outdated and unrealistic. 
We discuss: 
are fashion shows a waste of time and money or good for getting exposure?
designing for seasons & sticking to a fashion calendar
how some fashion designers are actually planning for your products to become obsolete quickly
creating full fashion collections vs. dropping new products when you want to
professional, slick photoshoots vs. user generated content & customer pics
carrying inventory and finding customers to buy it
**This episode was inspired by Steve Chou of "My Wife Quit Her Job" and his episode about Outdated Ecommerce Tips. Thanks, Steve!
Have a listen…
You can also listen on iTunes, Stitcher, Spotify, or Soundcloud
Show Notes: