Congratulations to the #fashionpodcast Contest Winner!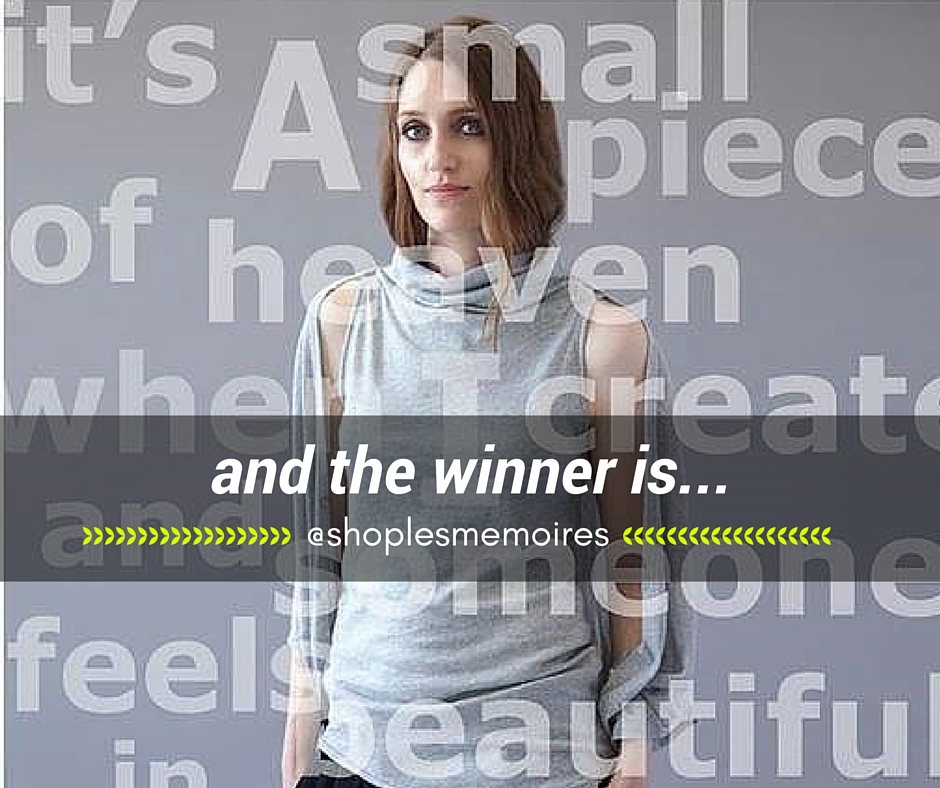 Wow! The #fashionpodcast contest was a BLAST and thanks to everyone who entered. The submissions showed amazing creativity!!  I'm so honored and humbled that small business owners took the time and energy to enter. 
The reason for the contest was to celebrate the release of the Jane Hamill Podcast on iTunes and Stitcher. Entrants were asked to listen to any Podcast episode and learn something. Then pick ONE takeaway or nugget of inspiration and create a graphic to post to Instagram or Facebook. 
The prize was a free private Laser Coaching Session with me, Jane, AND any online course of your choosing. Bam.
It was impossible to choose a winner – they were all so good! So impossible, in fact, that I made my team do it (coward!) and tell me who won.
And the winner is…
@ShopLesMemoires. Les Memoires is all about "simple, inspired clothing made ethically in Los Angeles". According to Team Fashion Brain (remember? I wasn't able to choose!), there are 2 reasons they won. First, the graphic is awesome and on-brand for Les Memoires, the quote is lovely and true.
Next, the comment on the post is great, "Thank you for having this contest — it's a great learning platform in disguise!" which is EXACTLY what I was hoping for.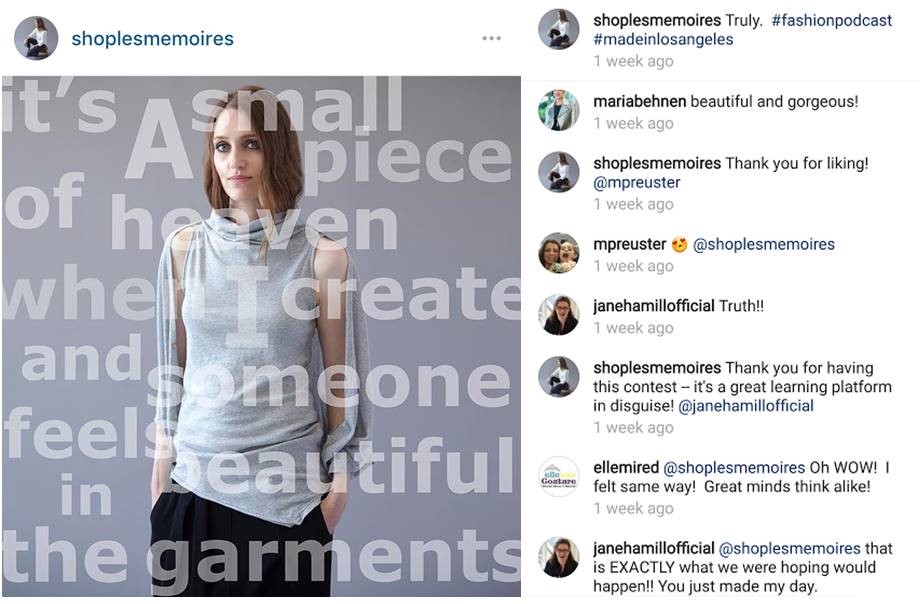 The contest wasn't just a contest. Yes, I wanted people to know my Podcast was on iTunes (and bonus for leaving an honest review – shameless plug). But even better is if the entrants learn something, get inspired, and start using quote graphic tools like Canva, WordSwag, or Font Candy to improve their own business' social media! @shoplesmemoires total got it – and I can't WAIT to have a private session with them!
Check out some of the other submissions below. they are so inspiring! There are too many to post here but here's a sample of the awesomeness that was submitted.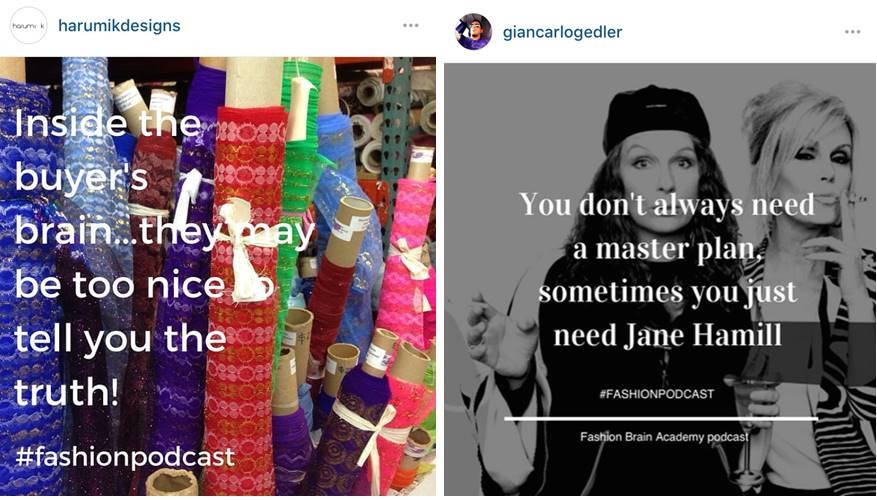 Now it's YOUR TURN
Which one is your favorite? Can you vote? Let me know in the comments below and THANKS for reading!
Jane