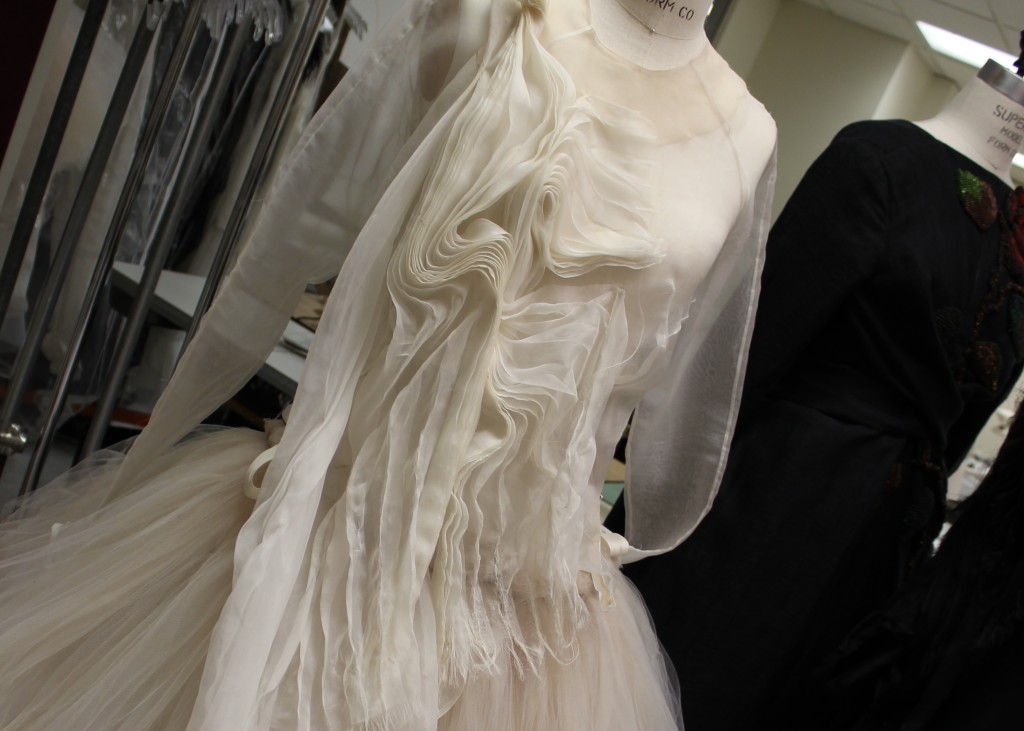 What's the best way to get your fashion product to market? Deciding how you're going to sell your line really depends on your financial goals, your personal goals and vision, and your target customer.
Here are some options to sell your line:
1) Sell to Boutiques
The great thing about selling to boutiques is that you can really build a relationship with the buyer because she is often the owner. This type of continuity can make you and a retail shop "partners" in this business which can really help in a few ways; if you deliver late one season, for instance, and getting valuable feedback from the buyer about your line. (For tips on increasing the size of orders, watch this video).
2) Sell to Department Stores
Definitely not recommended for new lines. The water is shark-filled and this sales avenue should be avoided until you get your sea legs – after a few seasons.
3) Sell through Trunk Shows
I love trunk shows for New Designers as a way to sell your line.  It's good for you because retailers are generally willing to do a show since they don't have to place an actual order up-front. The advantage of a trunk show to designers is that you get access to all the customers without having to do ALL the marketing. And even better? You get to meet the customers and get feedback from them re: fit, style, colors etc.
4) Sell Your Line at Home Parties
These are NOT your mama's Tupperware parties!. Check out Worth NY – last I heard it was an $80 million dollar company. That's a lot of Tupperware. Other companies worth checking out are Stella & Dot and ETCETERA.
5) Sell at Art Fairs or Craft Fairs
Selling your clothing line at a street fair will give you instant gratification. The customers pay retail prices and you get the money right away. You also get the interaction with your customer which is deadly important.
6) Sell Online
You can set up your own online store, of course, or sell on Etsy or a similar site. But beware! Just putting your product up online will not make it sell. There is a lot of marketing involved to get traffic to your site and get your product off the shelf.
7) Open a Retail Store
This is how I started my business but I wouldn't recommend it to too many designers in the beginning. Why? Because the overhead is very high and you really want to get a sense of IF and HOW the market is responding to your line. Get a pulse from your target customer before you invest in a retail location.
Confused about what to do first? If you're a startup or thinking about launching a clothing line, I recommend you get as much information as possible about the size and scope of what you're getting into. I created the New Designer Program to teach you, step-by-step, the business side of launching a line. Click here to check it out: http://fashionbrainacademy.com/blog/e-learning/new-designer-program/